St. Augustine, Beach and Ponte Vedra

Construction Attorney/Lawyer
For Dedicated and Responsive Help, Call Today!
(904) 495-0400
or
(888) 588-2599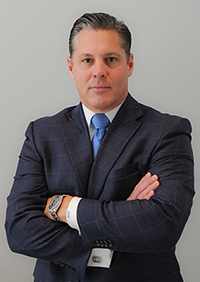 From complex commercial construction litigation to contract review, our construction law attorneys have years of experience that sets us apart from our peers.  In fact, we have represented owners, contractors and subcontractors in complex arbitration proceedings, civil litigation and jury trials.  Through our extensive complex litigation experience we have developed knowledge and understand of how to help clients thoroughly draft and negotiate contracts and resolve disputes to avoid the pitfalls that so often arise in construction related cases.  Let our construction law experience help you in the early stages and give you a competitive advantage.
Aggressive construction litigators.  Knowledgeable construction law negotiators.
CONSTRUCTION CONTRACT
The attorneys at St. Johns Law Group routinely assist clients with construction contract drafting, review and negotiation.  Our construction attorneys can draw upon a wealth of knowledge, including a foundation of drafting agreements for builders and developers ranging from vacant land contracts to residential home construction agreements and even complex commercial contracts for the development of office buildings.  Whether preparing the initial contract or bid document or evaluating a construction schedule for delay damages, our attorneys have the experience.
Our attorneys assist clients with understanding the meaning of existing contracts and significant legal issues that can impact a construction project. Issues such a "pay when paid" or "pay if paid" can be covered in the construction contract documents to make sure the parties know their rights and later confusion is avoided.  If you have a dispute with a homeowner or builder during the construction process, we can review the contract documents and assist with negotiating a resolution to the matter with, perhaps, a change order, deduction, or other amendment.
REPRESENTATIVE MATTERS:
Construction Agreements
Home and Lot Contracts
Bid Documents
Requests for Proposals
Requests for Qualifications
Notice to Owner
Notice of Non-Payment
Claim of Lien
Notice of Contest
Request for Sworn Statement of Account
Request for List of Subcontractors
Request for List of Material Suppliers
Contract Documents
Subcontract Documents
CONSTRUCTION LITIGATION
The attorneys at St. Johns Law Group have litigated a broad range of construction disputes.  We have experience with arbitration, mediation and civil trial courts related to disputed construction matters, ranging from construction contract disputes, construction defects, non-payment, and lien claims.
Our attorneys have extensive experience with Florida's Construction Lien Law (Chapter 713, Florida Statutes) and the technical rules governing notices to owners, final contractor affidavits, claims of lien and lien foreclosures and disputes.
Our construction litigation attorneys have litigated trials and jury trials.  We have proven experience and know our way around the courtroom.  If your case actually goes to trial, our attorneys know first-hand how to pick a jury and the techniques to make jury selection engaging, not only to learn about the prospective jurors but also to begin to set the stage for enhancing your chances for success.
REPRESENTATIVE MATTERS:
Lien Foreclosure
Lien Disputes
Bid Contests
Defective Work
Delay Damages
Terminations
Mediation
Arbitration
Trial
Appeal